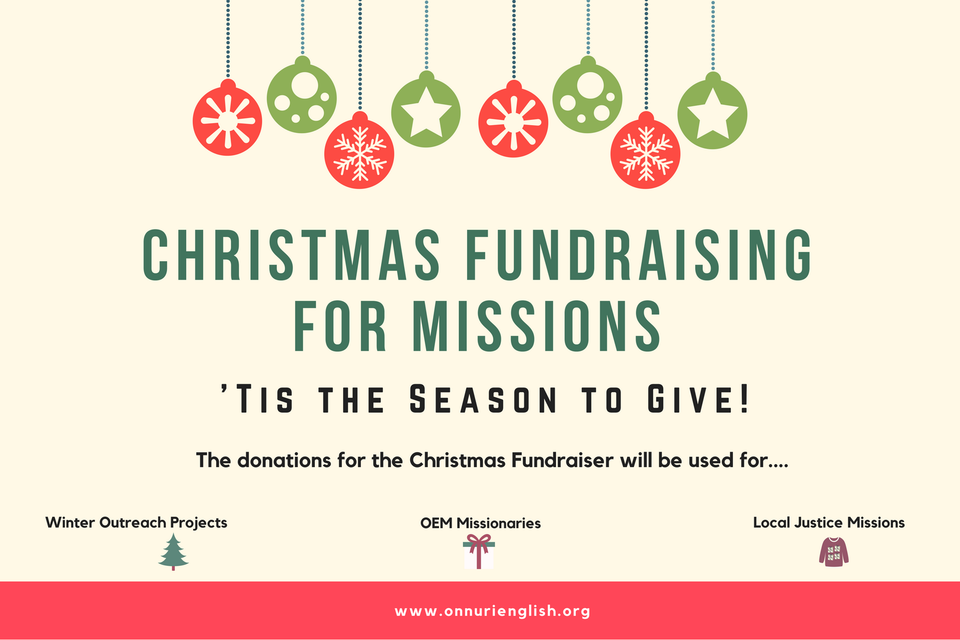 Christmas Fundraising for Missions 2017
$4,889 raised
This project is no longer accepting donations. Thank you for your support.
Onnuri English Ministry
Christmas
Donations to this project are tax-deductible
About This Project
OEM will send Christmas gifts to our missionaries and support our Local Justice Ministries partners with their Christmas outreaches. Please join us in supporting and encouraging our overseas missionaries and LJM partners.
Project Owner
Onnuri English Ministry

Onnuri English Ministry is the English-speaking ministry of Onnuri Community Church in Seoul, Korea. Onnuri was founded with the vision of modeling itself after the early church in the book of Acts, centered on anointed preaching, passionate worship, and the globalization of the Good News of Jesus Christ.